Why BlueSIM?
After visiting hundreds of 4G installations, Captains and owners were always complaining about the internet on board – we found a common problem with all of these systems.
Almost all of the 4G systems our engineers were sent out to repair had been installed incorrectly. This was mainly due to extremely long coaxial runs, high insertion loss and poorly placed antennas. The vessel was therefore left with patchy coverage, poor speeds and terrible range.
Wrong frequency antennas.
We have designed and built one of the best performing 4G/5G solutions for the maritime industry. The BlueSIM 5G dome has almost zero coaxial loss, high gain MIMO antennas located in a small and stylish dome offering amazing speed and fantastic range.
Almost zero coaxial loss.
Long range MIMO antennas.
Housed in a marine radome.
Technology
We have taken the highest performing 5G products and developed these into our BlueSIM 5G dome system. All of our systems are built and tested at our office in Spain where we have a state of the art workshop, test equipment and specialist tooling.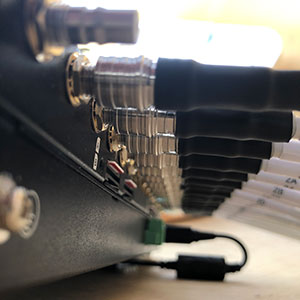 All coaxial cable installed in the BlueSIM dome has less than 1dB insertion loss, even up to 6GHz. Installing the antennas close to the modem gives you maximum antenna performance and range.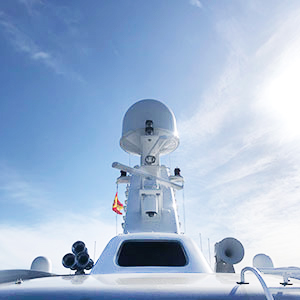 Correct antenna placement is crucial. The antennas installed inside the BlueSIM dome have been carefully selected after thousands of hours of testing. We have range tested these antennas up to 70Kms offshore.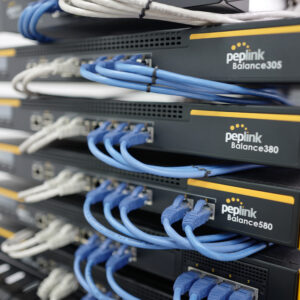 We believe that the Pepwave range of hardware is the highest specification available with regards to performance and functionality. We have fully integrated this into our BlueSIM dome solutions.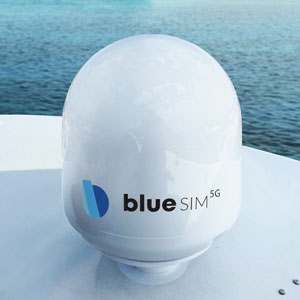 We provide you with a ready-assembled BlueSIM dome consisting of the very best products available in the market, giving you instant access to the most complete and perfect connection.
"Currently we are running 3 VLANs on it and am impressed with the quality of service, the reliability and the speeds."